Posted April 4, 2016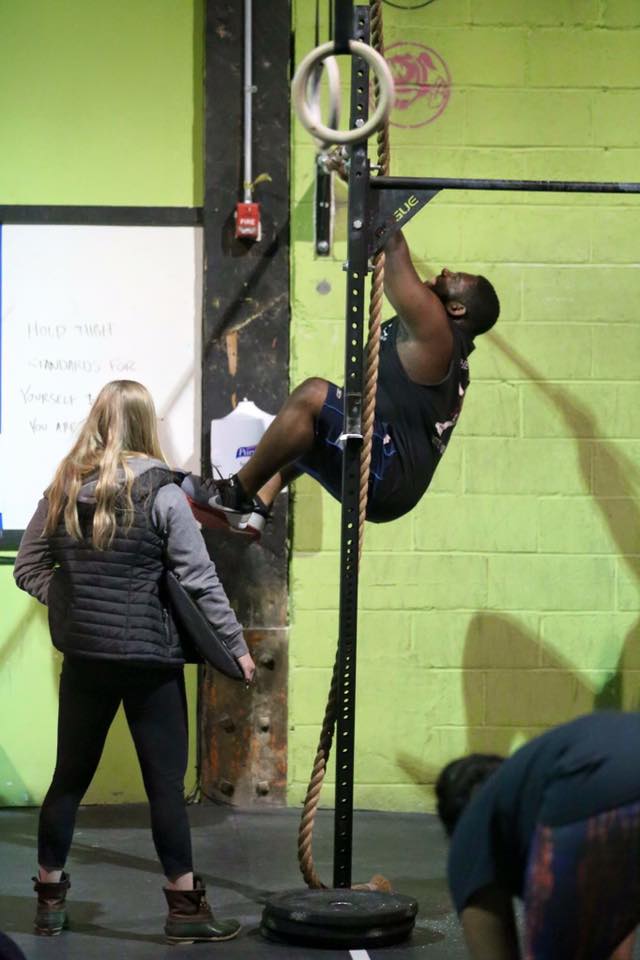 Congratulations to Christian for being the Athlete of the Month for March. Christian is one of the strongest guys in the box, even though he doesn't like to show it off. We'll get him competing soon…
1. What made you decide to join the Riv?
I joined the Riv because I thought it was best box around. I looked around and no other box was offering what the Riv offered. The Riv offers a variety of classes while still maintaining the CrossFit environment.
2. How has CrossFit Riverfront helped you reach some of your fitness goals?
When I started at the Riv I just wanted to get active again & stay active. The Riv has helped me do that plus so much more. I'm at the box 4 days a week so the Riv has definitely kept me active.
3. What has been your favorite workout? What have you improved on most?
My favorite workout doesn't have a name and we've actually only done it once. But it was when we snatched until we failed. Then we used that same snatch weight and started doing cleans. Once the cleans got too heavy we moved onto deadlifts until we failed. I love all the strength related workouts.
4. What is your favorite part of the Riv?
My favorite part of the Riv is the community. Coming to gym with friends is probably the main reason I'm still here today. The way everyone supports & encourages each other is amazing. You won't find that many in gyms.