Posted December 1, 2016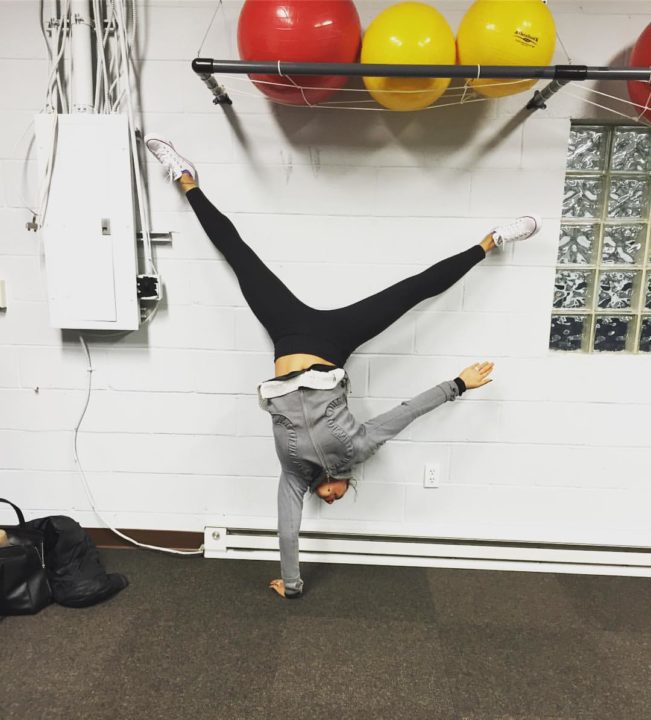 Congratulations to Megan for being named Athlete of the Month for November!
1. What made you decide to join the Riv?
All of my life I was a competitive figure skater. Once I retired due to a labral tear in my hip, I needed something "outside the box" to push me to get into shape again. One of my skating friends (an original member of the Riv) kept telling me to join. So 

in 2014, I finally stepped outside of my comfort zone and joined. 

At first, I was VERY intimated by everyone there and what they could do but I eventually got over it and have never looked back.

2. How has CrossFit Riverfront helped you reach some of your fitness goals?
Not only has the Riv helped me reach fitness goals but it's opened my eyes to having fitness goals in general. The dedication/commitment on my part, the motivational group environment, and instruction and inspiration from the coaches has allowed to me to get stronger, faster, sharper, and more motivated each day. This has lead to consistent and progressive results, and constantly drives me to push myself further each and every workout.
3. What has been your favorite workout?
I can't name a specific WOD that has been my favorite but in general, I have enjoyed learning and developing new skills that I never thought I was capable of achieving. 
4. What have you improved on most?
My endurance and upper body strength! That was definitely my weakest when I started and has improved the most.
5. What is your favorite part of the Riv? 
Other than Kirsten's dance moves… 

I would have to say my favorite thing about the Riv is the community environment, the positivity of all of the coaches and partner WODs on Fridays!