Posted April 4, 2017
 Congratulations to Ali for being named Athlete of the Month for April! Don't let the shirt fool you, he loves burpees…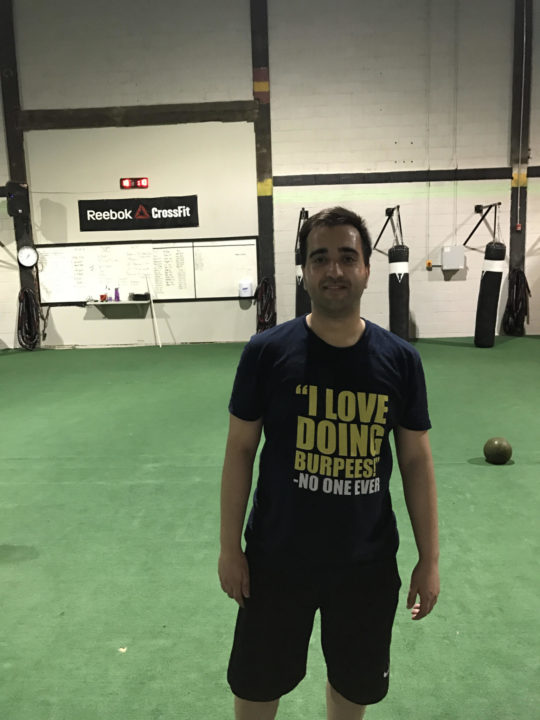 1. What made you decide to join the Riv?
I started going to a regular gym 1-2 years before joining the Riv and while I had enough motivation to go there regularly to train strength, I realized I clearly wasn't in good shape considering mobility and cardio and I missed motivation. 

So, I decided to try the Riverfront and it was definitely one of the best decisions of my life.
2. How has RIV Athletics helped you reach some of your fitness goals?

I think the Riv has an amazing coaching staff who are always pushing me to get better. I have lost around 15 pounds since I have joined without eating healthy, which is pretty amazing.
3. What has been your favorite workout? What have you improved on most?

My favorite workout is any workout that does not have burpees :). Recently, I really liked the "12 days of Christmas" workout. My biggest improvement has been my stamina as I have been able to do multiple workouts in a day.

4. What is your favorite part of the Riv?
 I really look forward to

Sunday

RivWod classes as they are awesome.
Categorised in: Athlete of the Month, Blog