Posted January 2, 2018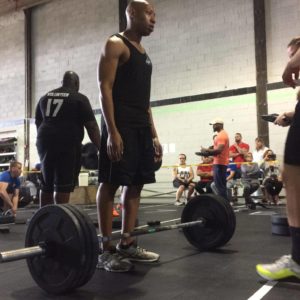 What made you decide to join the RIV?
My best friend has been doing CrossFit for two years and it's taken him to new levels of fitness.  Levels that has improved his run times dramatically in addition to physical fitness.  He introduced me to CrossFit and then I looked for the most competitive box in Delaware.
How has the RIV helped you achieve some of your fitness goals?
RIV has done dramatic wonders for my cardio and strength.  I've shaved at least 15-18 minutes off of my 10 mile run time, which scared me because that wasn't going all out.  It's also done wonders for my Army fitness test.  I breeze by on the 2 mile run and max my pushups and sit-ups on the test.  I max the the test on the 18-21 year old scale.
What has been your favorite workout? What have you improved the most?
I greatly enjoy any of the bench mark workouts like Helen, Barbara or Debbie. I think I've improved most on my form.  OHS, cleans and lifting heavier weight.
What is your favorite part of the RIV?
My favorite part of CrossFit is anytime I have to push very hard and dig deep.  Also, the great chemistry between the members and coaches.  The team motivation from both members and coaches makes it fun and competitive!