Posted November 23, 2015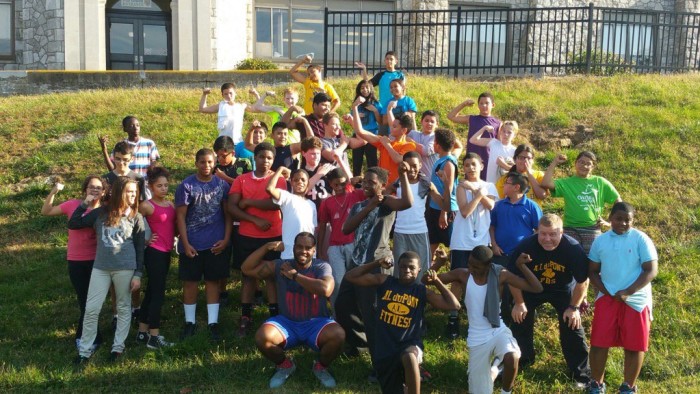 CrossFit Riverfront supports healthy minds, healthy bodies for local kids!
CrossFit Riverfront is excited to announce that we are partnering up with local school districts to offer an after school program! RivStrong Athletics combines both education and fitness together at participating schools.
The education component will be managed by a teacher representative who will focus on enrichment in areas established by the school. The fitness component will be a CrossFit class— real life, functional movements at relatively high intensities— taught by an experienced coach from CrossFit Riverfront. The students will be challenged daily by their varying workouts: this conditioning can easily translate into after school sports, as well as ensuring a regular fitness routine to stay healthy.
No experience is required! CrossFit Riverfront is fully staffed with CrossFit Level 1 Trainers who will coach the kids through workouts safely, while also motivating them to rise to the challenge. Our goal is to make fitness fun!
This program is open to ALL students, regardless of skill or previous athletic experience. RivStrong will keep your student involved and active, or ready for the next sport's season.
RivStrong will incorporate a monthly or quarterly focus, as well as an incentive program to keep the students on track. This will culminate in an end of the year competition held at CrossFit Riverfront.
Adult advocates from the community will visit the students to discuss topics that promote fitness and health.
RivStrong will also encourage parental involvement through student-parent nights throughout the year.
Our goals are to promote higher self-esteem, self-awareness, team building, and community empowerment to our students!
Want to know more? Contact us at info@cfriverfront for details.