Posted December 4, 2017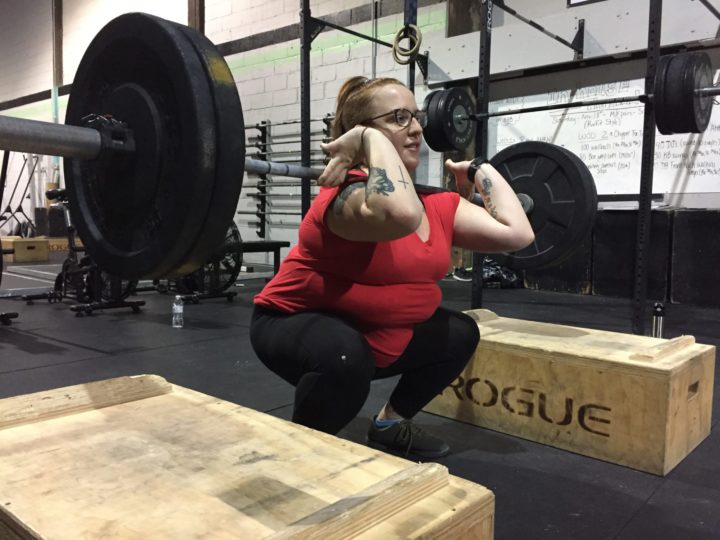 What made you decide to join the RIV?
         I joined the RIV last spring, when they were having the summer body challenge, it just seemed like a good opportunity to try something new.
How has the RIV helped you achieve some of your fitness goals?
        The RIV has helped me achieve goals that I didn't even know I had before, it makes me want to push harder . Before my main goal was always just 'weight loss'. However, after joining the RIV, some of my new goals are based more on endurance and weight lifting and becoming a better athlete all around, as well as staying healthy.
What has been your favorite workout? What have you improved the most?
         I am not sure if I have one favorite workout, because everything is challenging for me, which makes me excited to work out and do better during all the workouts. If I had to pick, snatches and cleans are fun, and my favorite class is OLY, because I get to work on my form. I think my cleans have improved the most, but its constant progress which I love, even if it's a little tiny progress.
What is your favorite part of the RIV?
My favorite part of the RIV is the energy from everyone, athletes and coaches. My first few days I was intimidated , especially when walking through the WOD but everyone was and still is beyond supportive, they made me feel welcome. That's honestly my favorite part, and also to know that as much as I want to improve on something , there's someone  next to me who's watching and wants me to improve or hit a new PR as much as I do.