Posted February 6, 2018
What made you decide to join the RIV? 
I actually joined the Riv a long time ago, back when it was the old karate studio. My then fiance and I were looking for a way to stay active together and have fun. Now, fast forward 2 kids and a husband later, I re-joined to get myself back into shape!
How has the RIV helped you achieve some of your fitness goals?
The Riv has tremendously helped me achieve some of my fitness goals. I had my boys pretty close together (20 months), and it really took a toll on my body. Since June, I've lost 27 lbs and that's without dieting! That's just me religiously rolling out of bed at 4:45 A.M. in the morning with multiple texts from a friend asking, "are you getting up today?".
What has been your favorite workout? What have you improved the most? 
I don't have a favorite, I just like to keep moving! My favorite workouts are usually on Sundays. I like not knowing how many rounds there will be, and I enjoy partner WOD's with the Hubs (sometimes, haha). As for improving, I would have to say I feel like I've improved in everything, even if it's not Rx. When I started in June, it was like running/working out with a weighted vest on!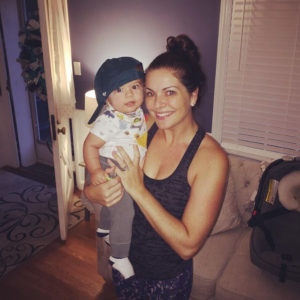 What is your favorite part of the RIV?
I would have to say my favorite part of the Riv is working out with my friends, gaining motivation by stronger athletes next to me and seeing results!