Posted February 2, 2017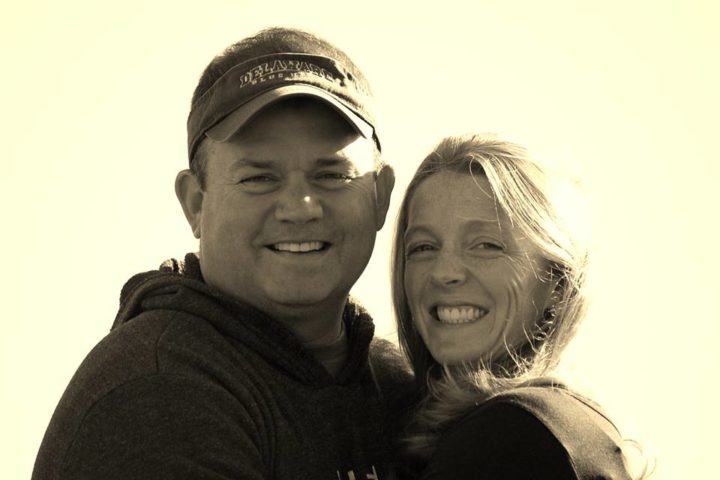 Congratulations to Heather and Phil for being named athletes of the month for January!
**Phil has been anxiously waiting to receive the honor for a long time now, so be sure to congratulate him when you see him!**
1. What made you decide to join the Riv?
Phil: I stopped playing rugby when my daughter was born, the Y wasn't getting it done and I needed a new sport and challenge.
Heather: I decided to join the Riv because of my husband 🙂  After being reluctant, I decided to give it a try.  And of course he was right, I loved it!
2. How has RIV Athletics helped you reach some of your fitness goals?
Phil: What's a fitness goal? Just trying to slow down mother time and keep some deteriorating joints from getting worse.
Heather: My fitness goal is to just stay active. I am able to do this because I love coming to the classes. I do not like to miss a class.
3. What has been your favorite workout? What have you improved on most?
Phil: HSPU and overhead presses. Pull-ups and mobility, despite both still being really bad.
Heather: I do not have a favorite workout. What I love is that every workout is different. I would have to say my push ups and rowing have improved the most, but both still need some more work 🙂
4. What is your favorite part of the Riv?
Phil: The post Friday WOD adult beverages that I will kick-start with my donation of the first keg…
Heather: My favorite part of the Riv is the welcoming environment!
Categorised in: Athlete of the Month, Blog